Bayou State Lab Merger
January 3, 2018

Bayou State Dental Update 2
February 1, 2018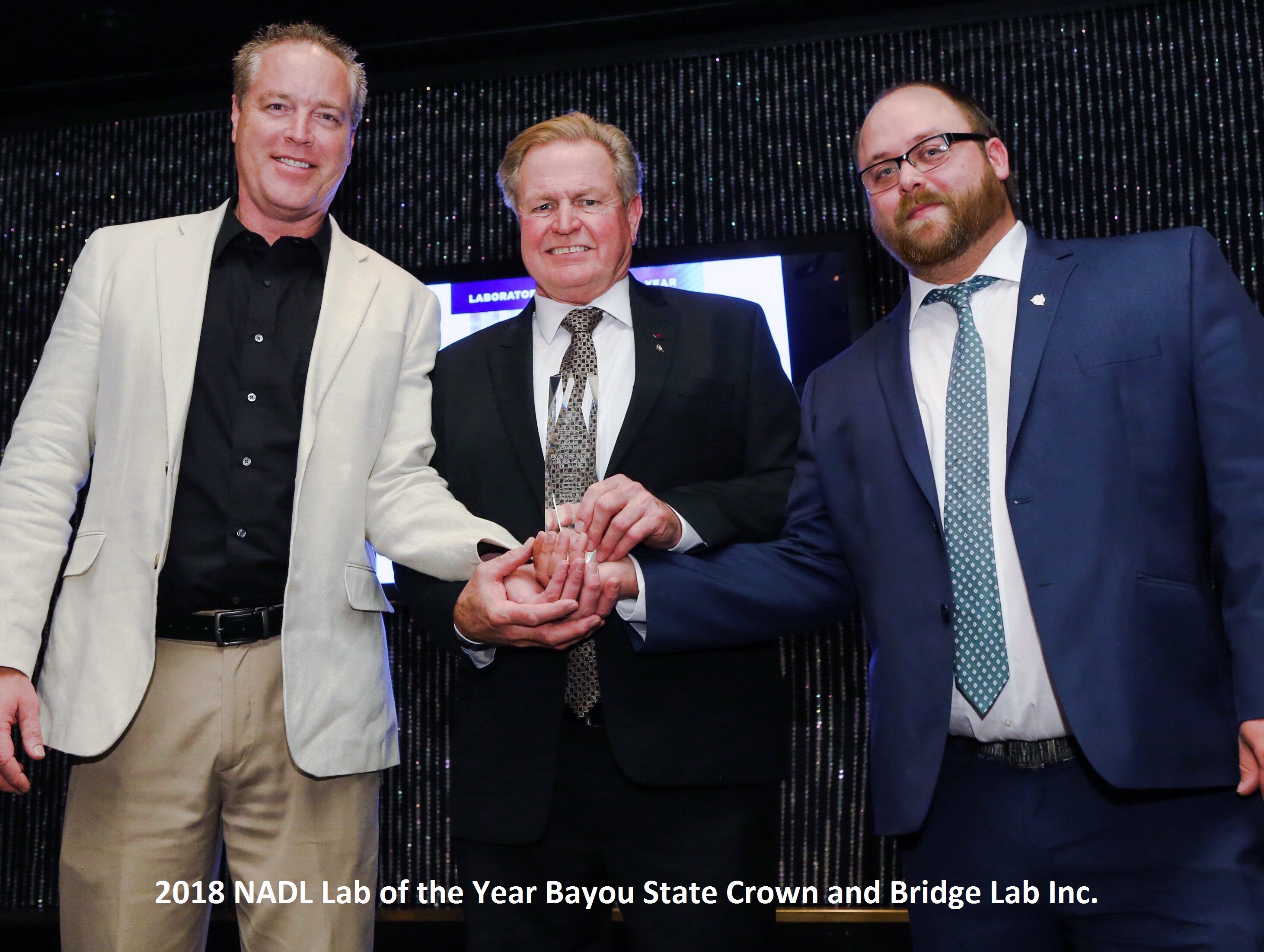 Bayou State Crown and Bridge Lab Inc. has been awarded
2018 NADL Lab of the year!
This is an incredible honor and we are very excited to have won this award. The Laboratory of the Year Award is presented to an NADL laboratory that has made significant contributions and demonstrated leadership in relation to working in the dental laboratory industry. We have always taken strides to never sacrifice quality in any part of our process. From our front desk to the final steps in lab production, the materials we use, the research we do when picking materials, we always take great measures to produce and provide the very best the lab industry has to offer for both you and your patients. That is why we are both a CDL & DAMAS Certified laboratory. We also very much believe that working with such great dentist has given us the opportunity to excel as a laboratory. We will continue to do our very best to champion education and the betterment of the dental lab profession and above all we will continue to offer the best most comprehensive products and services in the industry. 
Thank you to all our employees and doctors for helping make us 2018 NADL Lab of the Year!