We offer highly aesthetic metal-free production techniques to work with your specific patient requirements
---
    Proudly Made in the USA
---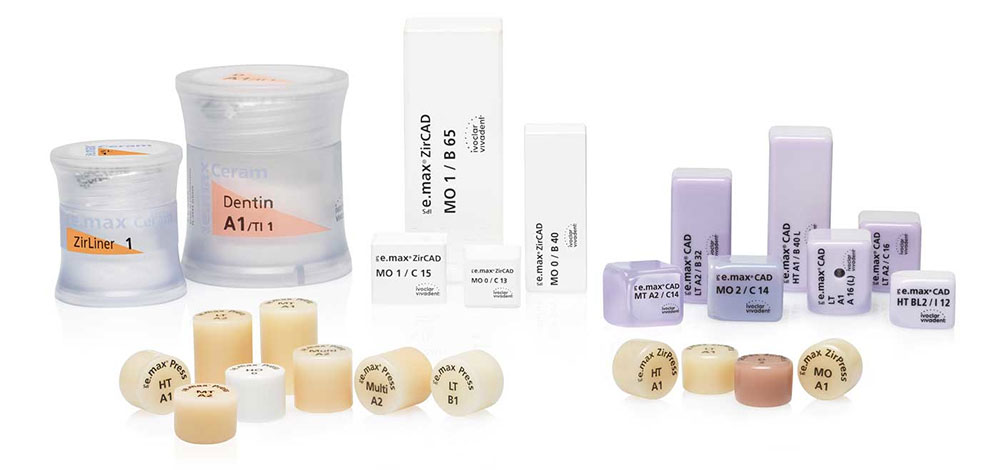 Designed with simplicity and versatility in mind, IPS e.max® is the ultimate in metal-free esthetics and durability offering high-strength materials for both the PRESS and the CAD/CAM technique.
No matter which technique you choose, all components are available from one product line. This means that varying strength and esthetic demands can be met with consistent ceramic layering properties.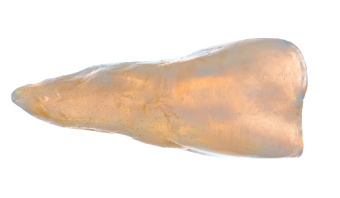 Celtra Press is the newest material offered here at Bayou State it's high strength and high esthetics makes it an amazing metal free restoration. 
Our Restorations
This full contour Monolithic Solution is CAD designed and demonstrates high strength, durability and proven clinical properties.
Suitable for Veneers to 3 unit bridges and are available in different levels of translucency of the A-D shades.
Indications
Thin veneers (0.4 mm)
Veneers
Occlusal veneers
Inlays/Onlays
Crowns
Three-unit bridges (up to the second premolar as the terminal abutment)
Highlights
High-strength lithium disilicate glass-ceramic (LS2) featuring a flexural strength of 360 MPa
Excellent esthetics and optional customization
Comprehensive indication range
Extensive clinical evidence from long-term scientific studies
Fast and efficient processing
Clinically proven and versatile cementation options
e.max® Press is best suited for high esthetics in the Anterior with properties that mimic natural enamel in translucency.
Available by either the stained or cutback technique to meet your patients specific esthetic desires.
Our layering technique displays a highly esthetic three dimensional effect for a natural looking restorations while our stain technique offers an economical option and a minimally invasive restoration.
Indications
Single-tooth restorations
Bridges in the Anterior & Premolar region
Implant Superstructures
Minimally invasive inlays and onlays (1mm)
Thin Veneers (0.3mm)
Hybrid Abutments
Hybrid Abutment Crowns
Highlights
Highly esthetic
Precision fit, form & function
Layered or Stained
Higher aesthetics for conservative preparations
The IPS Empress glass-ceramic is an extremely homogeneous, leucite-based material that scatters light naturally and provides a balanced chameleon effect.
It inspires users with its translucency and lifelike appearance.
Indications
Single-tooth restorations (Inlays, onlays, veneers, anterior and posterior crowns)
Highlights
Highly esthetic pressed and CAD/CAM-fabricated restorations
Natural chameleon effect for optimum shade match
Leucite glass-ceramic proven 40 million times with a flexural strength of 160 MPa
Amazing chameleon effect provides in-vivo blending for perfect balance of translucency and natural opalescence (natural vitality). Natural-like opalescence reduces graying effect in the patient mouth giving an excellent VITA shade matching.
Fascinating esthetics unmatched.
Indications
Single-tooth restorations (Inlays, onlays, veneers, anterior and posterior crowns and up to 3-unit anterior bridges)
Highlights
Highly esthetic pressed restorations
Excellent margin quality increase confidence in complex case designs
Exceptional flexural strength >500 MPa