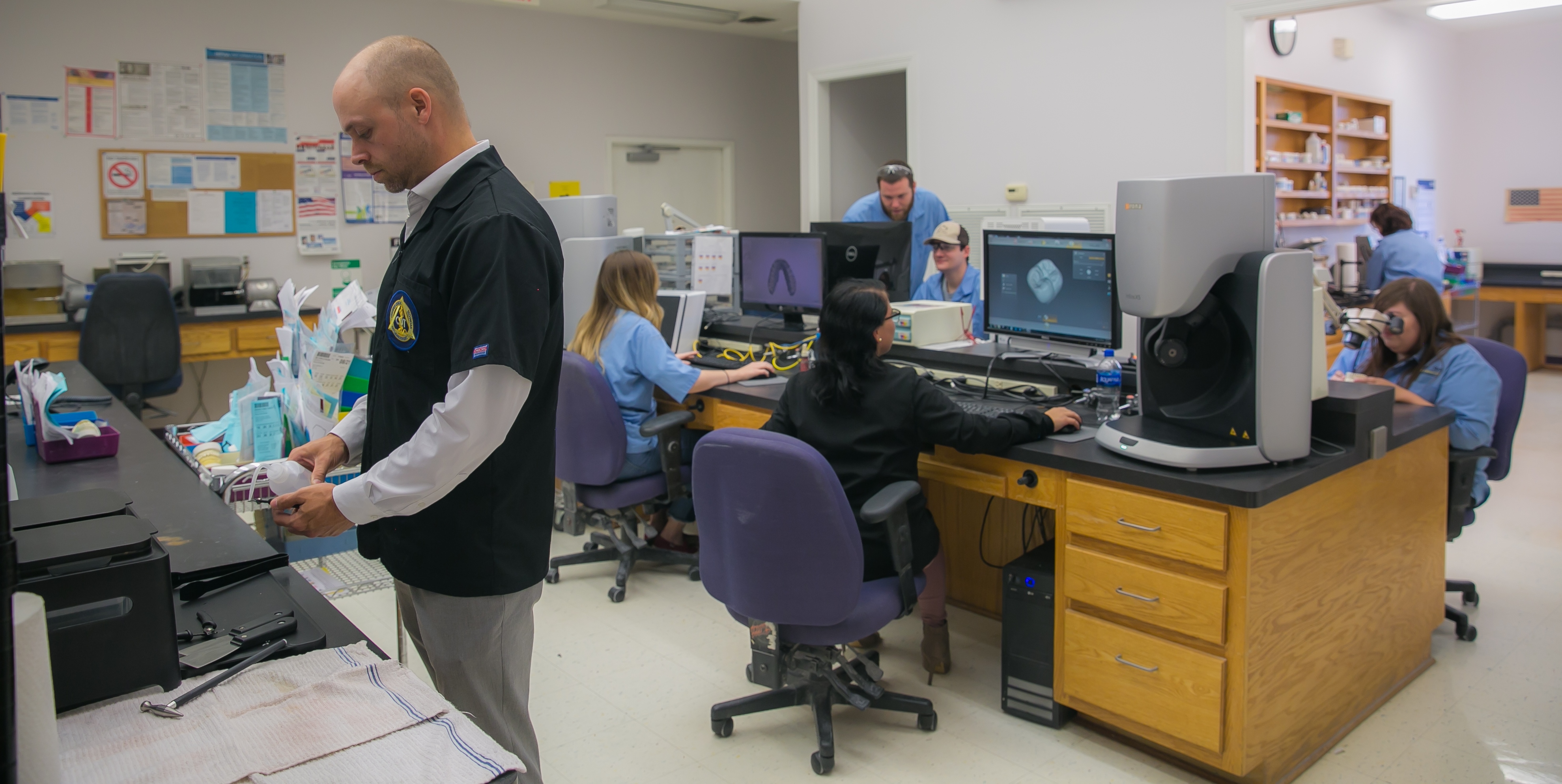 We believe dental laboratory technology is both a science and an art.
---
We hire great people and invest in their development.
We are a fast growing full service dental laboratory located in the capital city of Louisiana that's been serving the dental community for 33 years. We are Louisiana's only DAMAS & CDL Certified Lab and we're the National Association 2018 Lab of the Year Award winner. If your looking for a great lab to become a part of look no further!
Utilizing the latest advancements in dental technology, working at Bayou State will give both the highly experienced and less experienced technicians a great opportunity to advance their knowledge in a state of the art environment while still maintaining the artistry of dental technology.
Here are some perks of a career at Bayou
We have the latest technology and equipment in the industry and are always investing in the newest technology
We offer paid holidays, vacation, and sick days to all our team members.
We take care of our team members by offering health insurance
We reward our team members with 401k as well as employer matching.
We not only encourage education, we pay for all educational meetings for all our team members.
This is just a few of the great reasons to be a part of our team at Bayou State .
If you are interested in becoming part of our team please email your resume to:
Current Positions
We are currently seeking a Dental Technician Experienced (Ceramist) to join our team! Job requirements are you must have previous experience as a dental technician working in ceramics. C.D.T. not necessary but is a plus. Must have worked on layered large anterior and posterior cases. Must have prior experience working monolithic on zirconia and emax as well as PFMS and layered emax and zirconia. Qualifications: Must have previous experience with porcelains, zirconia's, implants, lithium disilicates and more. Must be detail-oriented and able to work closely with due dates and production schedules. Email resumes to careers@bayoustatelab.com
We are currently seeking a Dental Lab Technician Experienced Denture Technician to join our team! Job requirements are you must have experience fabricating high quality denture prosthetics. Complete prosthetic repairs, relines, and re-bases. Collaborate with team members to ensure optimum patient satisfaction. Minimum education and experience 3 years in lab with experience of the complete fabrication of quality removable prosthetics from start to finish. Email resumes to careers@bayoustatelab.com