Digital Support Specialist
January 6, 2017

March 10th 2017 Actions & Algorithms for Medical Emergencies
January 19, 2017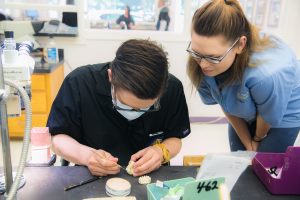 We want to be a partner for your practice
This goes for more than just making your crowns and dentures. We want to help you and your team continue to grow and learn and meet all the goals you set in your practice.
 

---
We host multiple CE courses each year in house
We want to learn with you through continued education. This could be topics covering both technical or professional information.
We strongly believe and stand by your success is our success
Do not think of us a crown depot, we do not see ourselves this way. It's why everyday we strive to be more for your practice and we always will. We want to be a valued partner you can lean on in any and every way your practice needs and deserves. 
Call us to schedule an appointment with our team 1-800-320-0230 or 225-927-8917