Bayou State Lab Looks Forward to Fun'N Sun Weekend
June 15, 2016

2016 Last Chance Seminar
October 18, 2016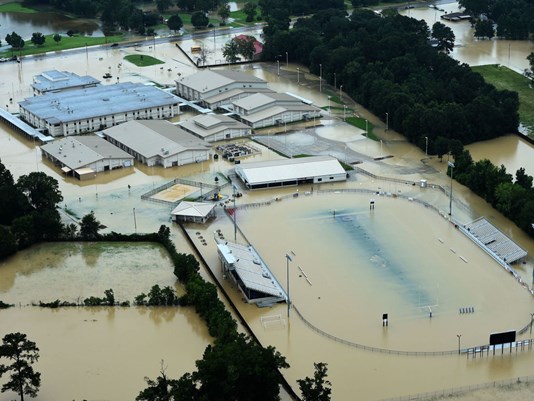 The Great Flood of 2016
The Great Flood Devastates South Louisiana.
Now that the waters of the many rivers and creeks that rose to record setting levels last week have subsided, we truly begin to see just how devastating the "500" year flood was for our community.
To put in to words the loss so many wonderful people and businesses have sustained is virtually impossible. Driving through the city of Denham Springs gives you a small sense of the destruction that has taken so much from so many in multiple cities, but even that can't quantify the loss. Talking with our wonderful dentist who have lost either their homes or their offices, and in some cases both, is heartbreaking. But as heartbreaking and saddening as this tragedy is, there is something uplifting about all this and that is the spirit of the people of Louisiana.
We here in Louisiana will never quit, nothing can detour us, we get hit hard but nothing knocks us down. Love and help from neighbors, first responders, and complete strangers rose quicker and flowed stronger than any river or creek in Louisiana this past week and though the rivers have subsided, the outpour of support has not. Love thy neighbor is not just something we say it's something we practice. It shows time and time again in this great state. This is what makes us Louisiana Strong, this is what makes us Louisiana Proud. 
To all our wonderful dentist that have been affected by this storm and need our help in anyway please DO NOT hesitate to contact us.  
-Bayou State Crown & Bridge Lab