Tristan President of DTS
July 24, 2017

Learning Together
September 29, 2017
Bayou States Dental Update
Welcome to the Bayou State Dental Update! This will be a regular blog that will hopefully help inform you the dentist and your staff on what's currently going on from a laboratory stand point with things like new materials, helpful tips, and more. So, let's get to our first topic, zirconia!
---
When it comes to full zirconia crowns it was always be pretty cut and dry. Zirconia was ugly and opaceous so, naturally it was prescribed back in the posterior as an alternative for full gold crowns, that is no longer the case.  I'm sure you've seen the brochures and gotten the emails (probably from us) but there are many different types of zirconia's available today. Let's look at the most popular types used today.
The traditional high strength (1400mpa). It's a very opaque zirconia that still works well as a substructure to be layered with porcelain. It's great if we're trying to cover dark stumps, metal posts, etc. Next there is a more translucent option that still maintains some significant strength, (1100mpa) this is what most labs including us would use for crowning second premolar back. Using skilled staining, glazing, and polishing techniques we can make it look pretty good. Last but certainly not least we have, anterior zirconia. A high translucent, not quite as strong, (750mpa) option for restoring anterior teeth. The zirconia we use rival's medium translucent lithium disilicate materials as far as it's translucency is concerned and, it's about twice as strong. Now that we know the types available, knowing when to prescribe, how to prepare, and how to adjust are key when working with zirconia.

---

Knowing when and why to prescribe is key so let's ask some questions. Does a pfm with 2mm of reduction look better than a monolithic zirconia crown? Will a lithium disilicate with 1.5mm of reduction look better than a monolithic zirconia crown? The answer to both questions is simple, yes. It's not a surprise that layering porcelain to a substructure will have a more natural life like appearance. The challenge is getting the proper clearance. That's where full zirconia has changed the game. Full zirconia can adapt to the type of prep you can achieve. If all you can get is a feather-edge or light chamfer margin, full zirconia can handle it with minimal thickness, ensuring the best emergence profile is attainable with a tooth-colored material. It really comes down to what is best for each patient. If you can get all the room in the world then I would suggest a layered porcelain crown all day. But if clearance, margin or bruxing is an issue then without question, it's full zirconia.

---
Preparing for zirconia still requires good hands and attention to detail for it to be a success. Shoulder preparation is not as important, a more feathered edge is acceptable. You can be a little more conservative with your preparation, like you would with a full gold crown. Any preparation with at least 0.6 mm of occlusal space is accepted. Minimum occlusal reduction of 0.6 mm, although 1 mm is ideal for optimal strength. But for anterior zirconia restorations, a minimum occlusal reduction of 0.8 mm with 1.25 mm being ideal, due to the materials decreased strength. We have prep guides available for our zirconia click HERE.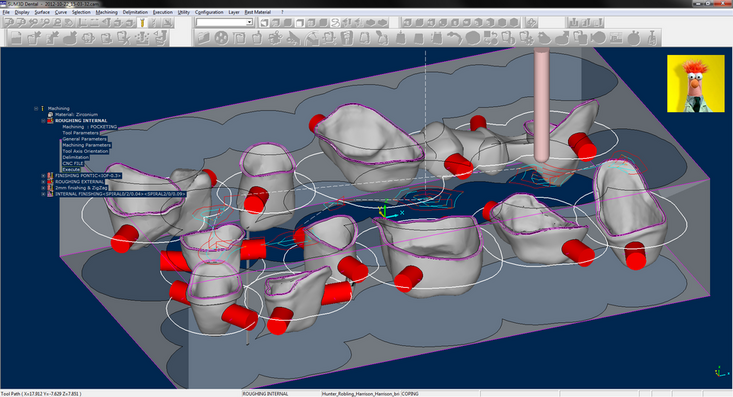 ---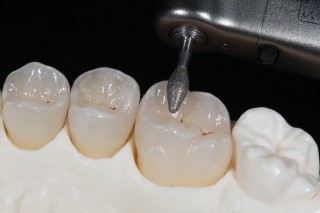 And finally, adjusting zirconia properly is crucial to the life of the crown. I hope this goes without saying but, if you see sparks then you've over ground the material. I don't know how many times I've heard "Man that material really sparks when your grinding it". This makes me cringe because I, and most other lab techs know that if you over heat zirconia when you grind it you introduce microfractures and ruin the durability of the material. If adjustments need to be made at time of delivery think of it like barbequing chicken, low and slow is the best. When adjusting zirconia restorations, you should use a fine-grit diamond with light pressure at a medium to low speed to avoid microfractures. Most bur companies like komet sell zirconia adjustment and polishing kits. After adjustments are made be sure to polish off all the abrasions using the polishing cups that are in the polishing kit.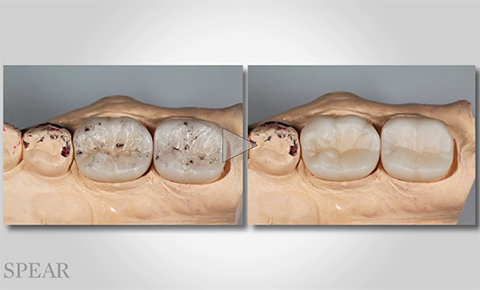 ---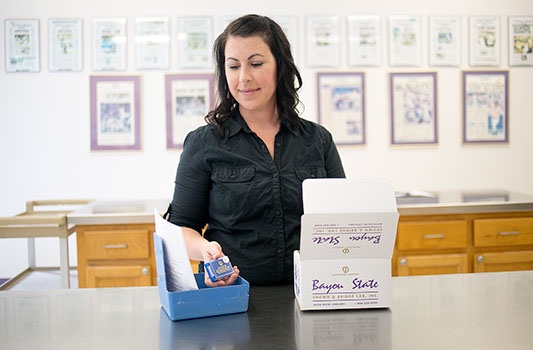 Working with zirconia can be great for the lab and doctor if both sides are properly educated. We buy FDA approved zirconia that is manufactured in California. I have visited the company and have seen how they make their zirconia. I also completed their training program on proper design and finishing to ensure me and my lab know how to produce this material with the highest standards. Hopefully this helps you in your practice working with zirconia restorations. If you have any questions regarding zirconia please feel free to contact us here at Bayou State Lab.
Stay tuned for the next Bayou State Dental Update!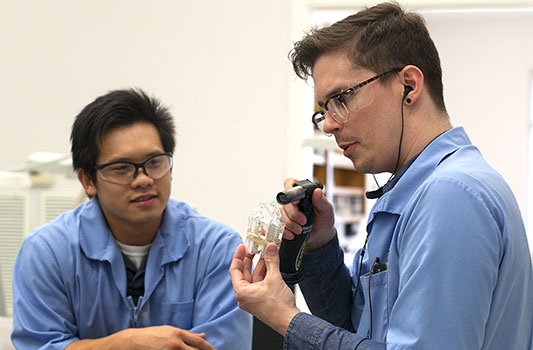 ---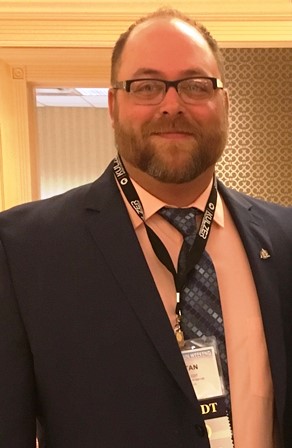 Authored by: Tristan Hall, C.D.T.
Tristan is a Certified Dental Technician and General Manager of Bayou State Crown and Bridge Lab Inc. Tristan has been working as a technician for over 15 years and currently resides as President of the Dental Technicians Society