Understanding the roles cementation and bonding materials play in the crown and bridge appointment
August 14, 2018

Achieving Broad Contacts
October 15, 2018

Becoming partners with your lab.
Now more than ever dentist and laboratories should work on strengthening their communication with one another. Technologies, materials, and processes are changing at an exponential rate, so the more we speak with each other, the more we can share. One of the best ways of doing this is through continued education. Learning by side with each other will allow us to stay on the same page. We put on multiple meetings through out the year at Bayou State for this very reason. Another way we can communicate is through scheduled phone calls, we do this for quite a few of our doctors. I personally like meeting in person but with busy schedules, or if we're in separate states, this is a great way for us to communicate. Another thing I love to do is grab lunch or dinner, this will give us some great uninterrupted time to get caught up and on the same page with what's happening at your practice, and our lab. We've found that no matter how we communicate, if we do, it will make a world of difference in your practice. This is even apparent from a restorative side. Here's a recent example of how great communication has an impact from a restorative side.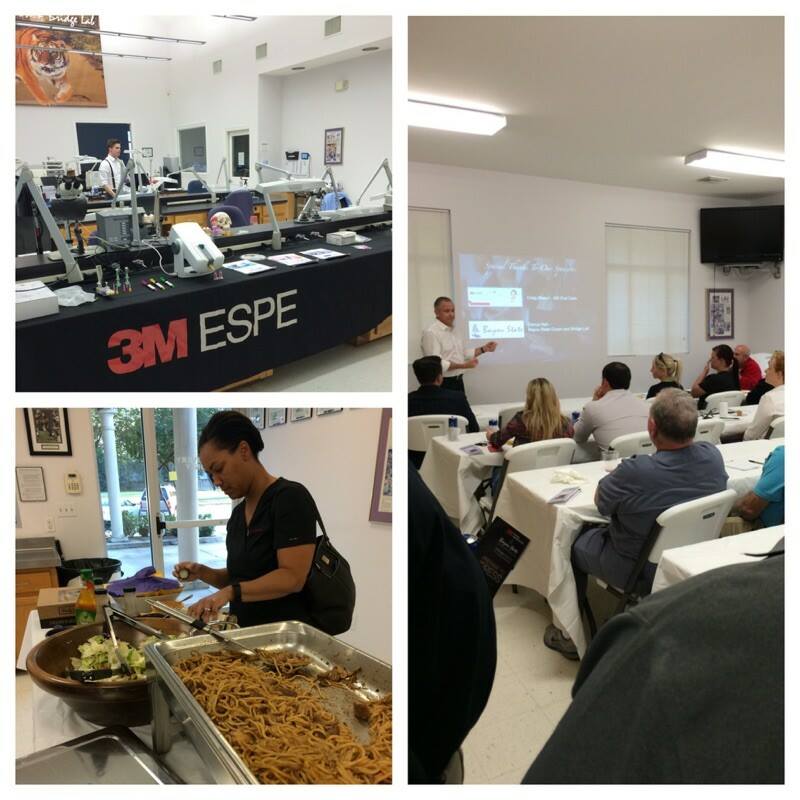 ---
We recently received a call from a doctor informing us that they had a 28-unit full mouth case coming up and that we needed to start preparing things. Already we were off to a great start just by that 1 phone call but, there was so much more. So, we started with some preliminary impressions, so we could make a diagnostic to see how and what we needed to change. While making the initial diagnostic, the doctor and I spoke several times discussing what we were trying to achieve. After we did that, we made a patient diagnostic for their approval. Again, we spoke numerous times while making this diagnostic. After the patient approval, we began constructing the temporaries all the while speaking numerous times about impressing options, materials, bite recording, and more. The goal here was when the temps were delivered to the doctor both they and I knew exactly the next steps each other needed to take. After the temps were delivered we received the final impressions in the lab with all the bite records, facial records including face bows, photos showing midlines and the patient wearing the temps. Once we received all of this, the communication increased. We began to talk restorative options, which materials would look best and last the longest to achieve the patient's expectations. As we worked on the final crowns in lab we must have sent 20 pictures back and forth and spoke a dozen times, either on the phone or through text messaging but, the outcome was incredible. So, the doctor received the finals and on a 28-unit full mouth case, they only had to adjust 1 contact with virtually 0 occlusal adjustments. That's right only 1 contact adjustment and no occlusal adjustment! We were all very pleased with that result. This was only possible because of all the communication we had from before the case even got to the lab to the day it was delivered.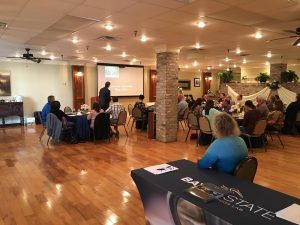 ---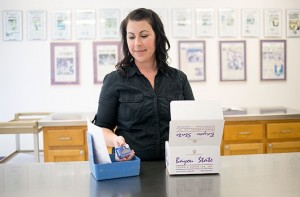 Here is another great example of how communication works. One of our doctors was in the market for an intraoral scanner but could not decide on which one to purchase. They looked at only one and really didn't have time to demo multiple scanners in their office due to the busyness of their practice. The doctor gave me a call and expressed their concern and what they were looking for in a scanner. After that phone call I decided to set up a meeting here at the lab. At that meeting we brought in the 3 top intraoral scanners on the market. This allowed the doctor to come and demo a scanner without taking up precious time in their office. After the meeting they were able to decide on a scanner with confidence, and they purchased the one that best suited their needs. Since then their practice has increased and even their lab pricing has gone down. This was only possible because they made the phone call to me and I was able to set this up for them.
Communication really is the key to success, and the best way for your practice and our lab to become true partners. Other great communication tools we have here is an assistant training lunch and learn program. This program presents materials, how to properly fill out the prescription, information needed and more to your assistants, so they better understand proper lab communication. If you are interested in having us over to help train your staff so they can communicate better with the lab, please feel free to give us a call 800-320-0230. I look forward to talking with you!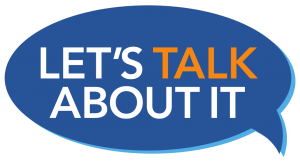 ---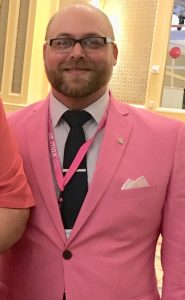 Authored by: Tristan Hall, C.D.T.
Tristan is a Certified Dental Technician and General Manager/Operator of Bayou State Crown and Bridge Lab Inc. Bayou State Lab is currently the NADL 2018 Laboratory Member of the Year. Tristan has been working as a technician for over 15 years and has served as a Board of Director for the Louisiana Dental Lab Association and currently resides as President of the Dental Technicians Society.